Installing wxWidgets is easy and doesn't take long. Unfortunately you'll have to compile it afterwards, which takes a while. Here are some screenshots from the installation
Figure 1. wxWidgets asking if it should install

Figure 2. the wxWidgets license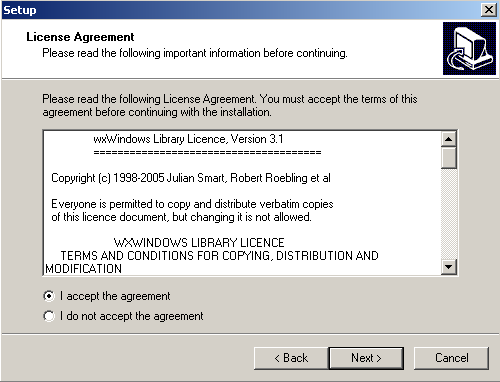 When wxWidgets asks for an installation path, you may chose any path you like, but make sure it does not contain any spaces, as they will break some of the scripts. I would recommend the default setting.
Figure 3. where it should be installed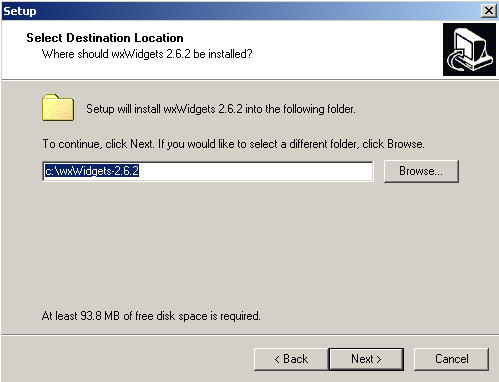 Figure 4. and thats it!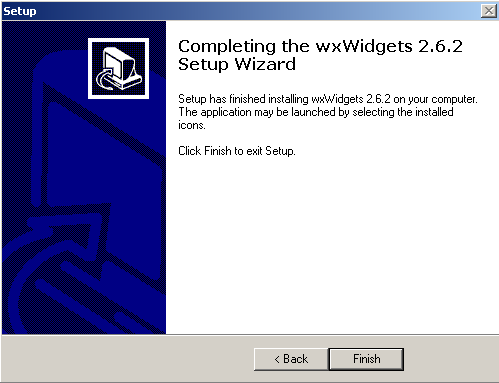 The installation will set the WXWIN environment variable for you. You will have to log out and log back in to ensure that it is actually set for every program. (Rebooting works equally well).